When it comes to social media content, video dominates. From TikTok to Reels, Stories to Snapchat, major social media platforms are really pushing for video content, and for good reason. Here's why we believe video is a killer content strategy for anyone who is trying to increase their online presence.
Video is booming
According to a Cisco study, it is projected that by 2022, 82% of online content will be in a video format. Another study found that 91% of marketers believe that video has become increasingly important to businesses since lockdown. With Zoom calls now part of the new normal, we're all very much used to communication by means of video, so it comes as no surprise to learn that video will continue to become a crucial part of many comms strategies.
Stories
Tools like stories on Instagram and Facebook are great way to utilise video, which are quick, bitesize ways of communicating to followers. Story video formats are often well received by many users because of the popularity of ephemeral content – content that is available for a limited time. As stories won't give you permanent content visibility, it allows users to humanise their content as it resembles face-to-face interactions, less polished and remaining in memory only.
Social Insider found that Instagram story images have a 5.65% tap forward rate than their video counterparts. The tap forward rate is the rate in which a user taps forward in order to skip story content, before viewing the end of the story. Similarly, the average exit rate (the rate at which a user exits another users stories) is higher amongst story images also.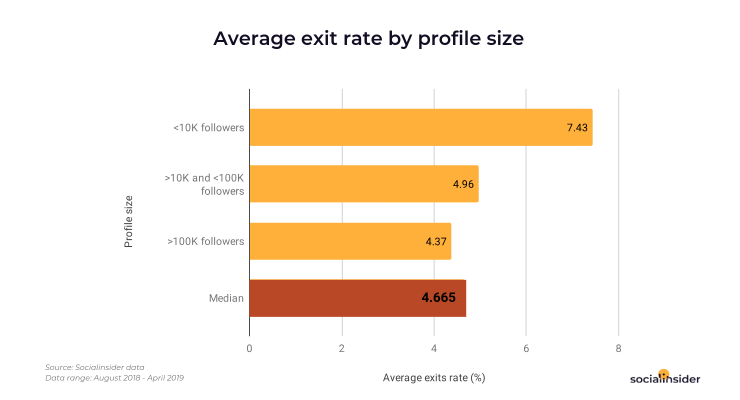 Influencing
Not only is video part of a growing trend on social, but it can also be a great tool for 'influencing'. Research by Wyzowl found that 84% of consumers and professionals claim to have been persuaded to purchase a product after watching a video online. Moreover, people are twice as likely to share video content than any other form of content on social media altogether.
TikTok and YouTube
The rise of TikTok since the first lockdown is testament to the popularity of short-form video content and shows no signs of slowing down. YouTube with its mix of short-form and long-form video content is ever popular too, with over two billion users worldwide and one billion hours of video watched daily there is certainly an appetite for video globally!
Our consumer lifestyle PR team specialises in connecting everyday brands with everyday people across four core sectors; Consumer Lifestyle PR, Food PR, Retail PR and Sport, Health & Wellbeing PR. More information on these areas of knowledge can be found at www.escapadepr.com/about-us.